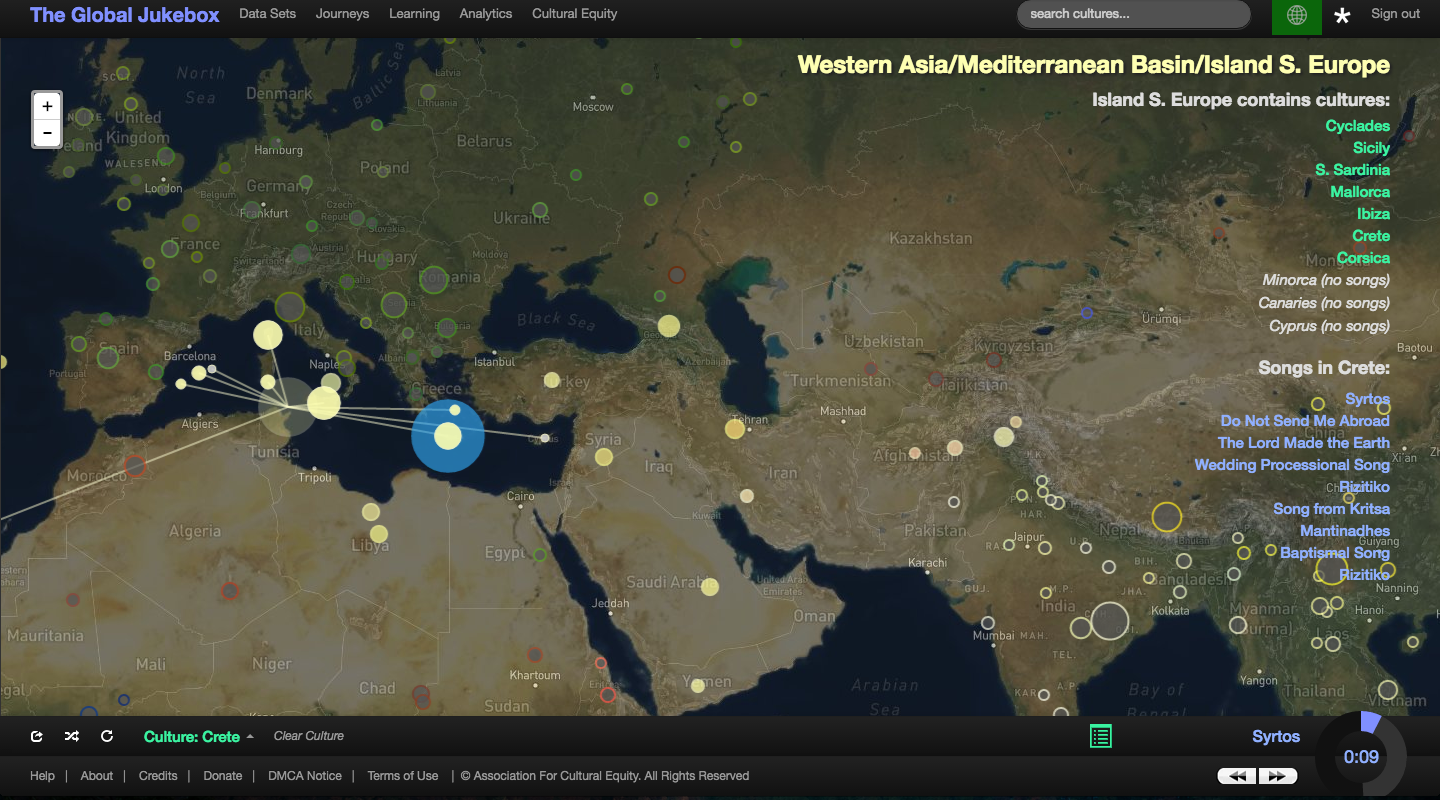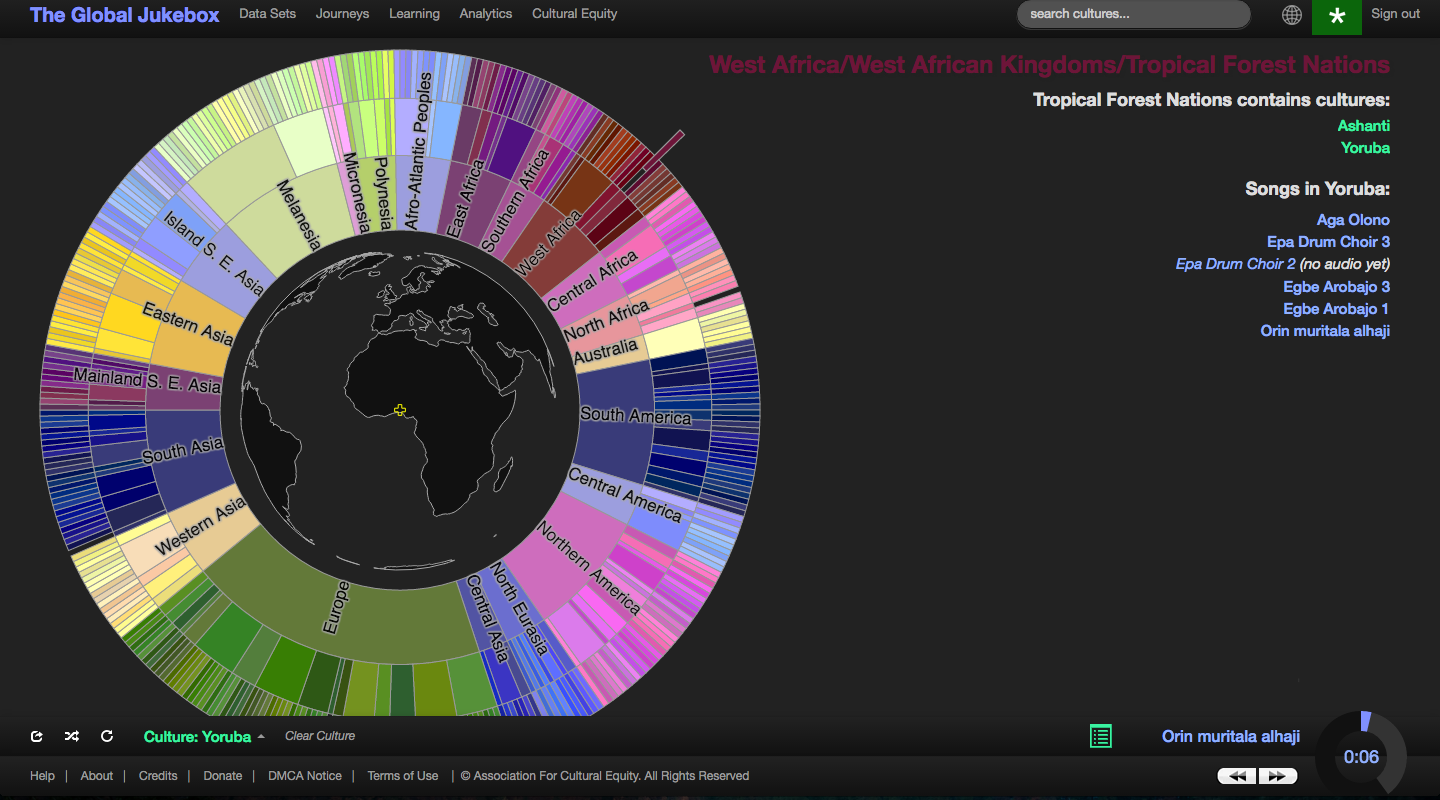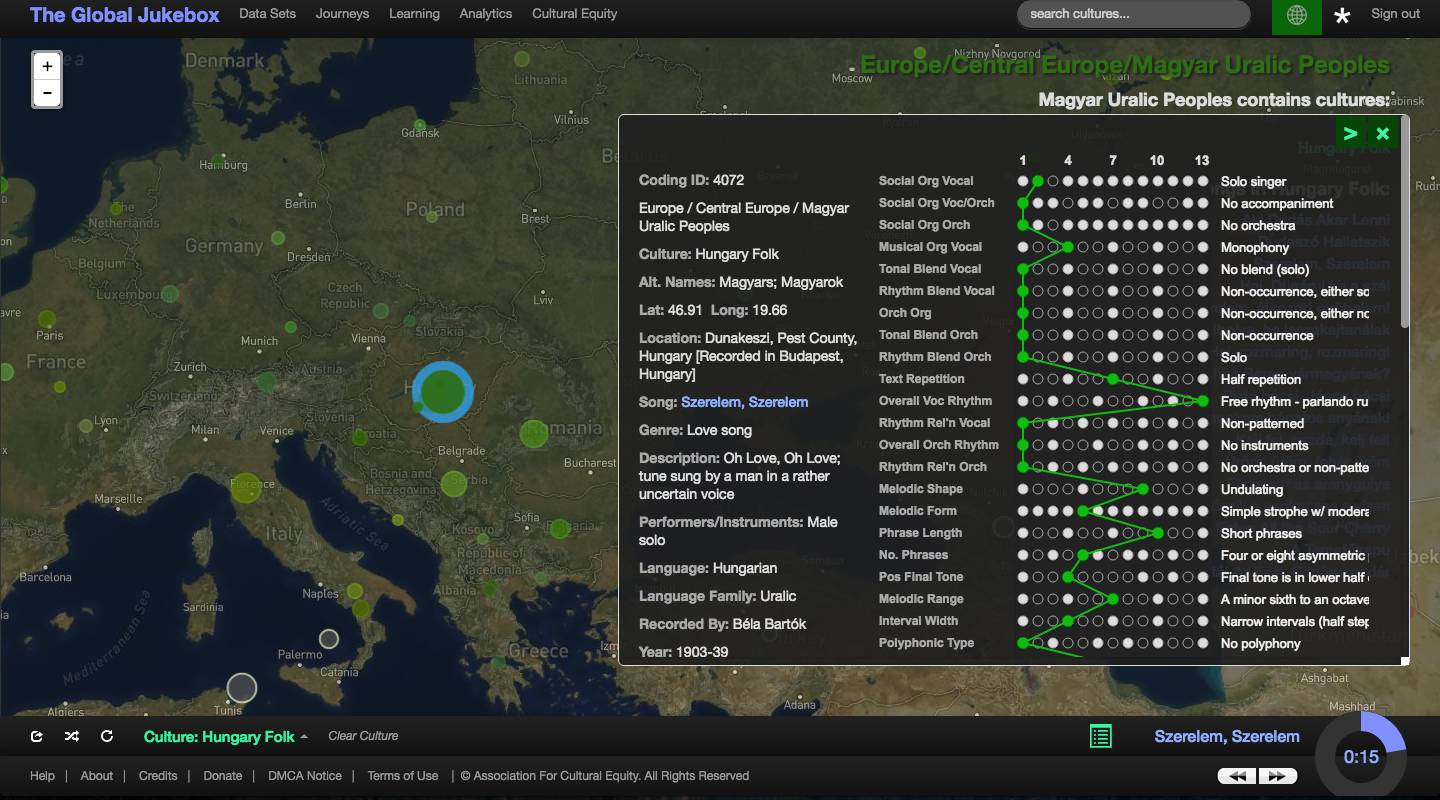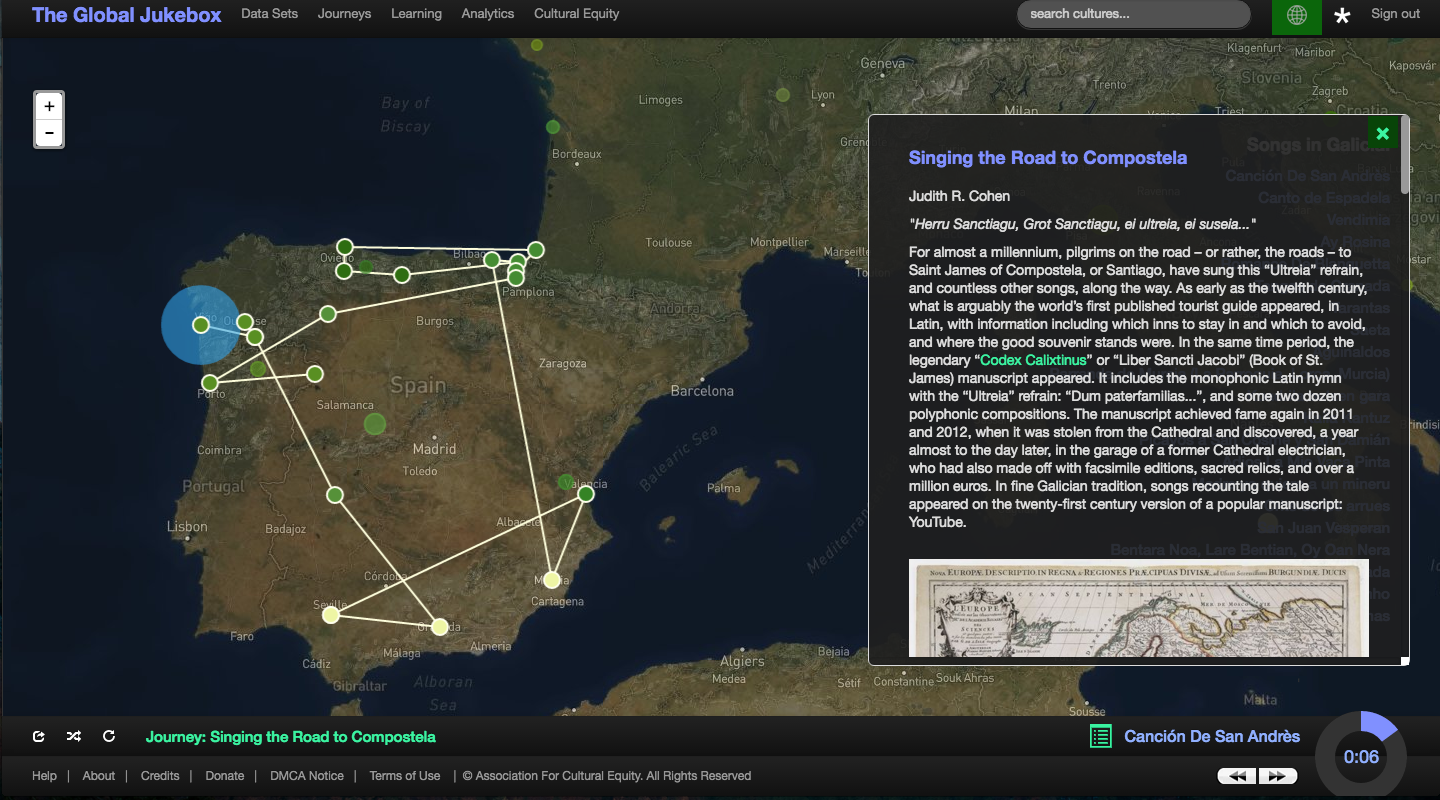 The Global Jukebox is an interactive showcase for a comprehensive library of world folk music and cultural data assembled by musicologist Alan Lomax. Beginning in Texas and Mississippi the 1930's, Lomax went all around the world, from the Caribbean to all over Africa and Europe, the far East, and even Buffalo, NY, building up a comprehensive library of folk music from all different cultures. He then developed Cantometrics, a scientific framework to compare the characteristics of the music and the relationship between the music and the culture. The results are very revealing about who we are as a species and why humans make music.
The Global Jukebox was the Alan Lomax's lifelong vision and the culmination of his life's work and scholarship. Now, many years later the computer technology finally exists to present it to the world and in interactive resource for educators, researchers and lay people who care about music. It can be seen at http://theglobaljukebox.org
The application presents two main modes of navigation: by geography or taxonomy. One is a zoomable, clickable interactive map of the world, the other is "family tree" of world music. Both allow the user to browse and drill down from regions to specific cultures, listen to the music and view the Cantometric data. Other features include search functionality, tools to compare the music at a song and cultural level, and journeys and lessons to give the user a tour of a particular set of music tracks, presented along with contextual information about the cultural, performers, and recordings.
As a consultant/developer I handle client engagement, requirements, planning and scope, application architecture, UX and UI design, data visualization, front-end development, some backend and database work, and hiring and coordinating work among developers. Technologies include Javascript, jQuery, Raphael, D3, Leaflet, CSS3, Python and Django.