I was a consultant for Philips Research / Philips Design on a project to visualize applications for next-generation computing devices under development by Philips Research, including PDA and Tablet devices oriented toward home networking and consumer electronics. I built a demonstration prototype to illustrate application scenarios. The emphasis was on a rich, communicative interactive audio-visual experience that simulated the capabilities of the devices depicted, including streaming interactive video and interactive control, couched in the context of a guided tour.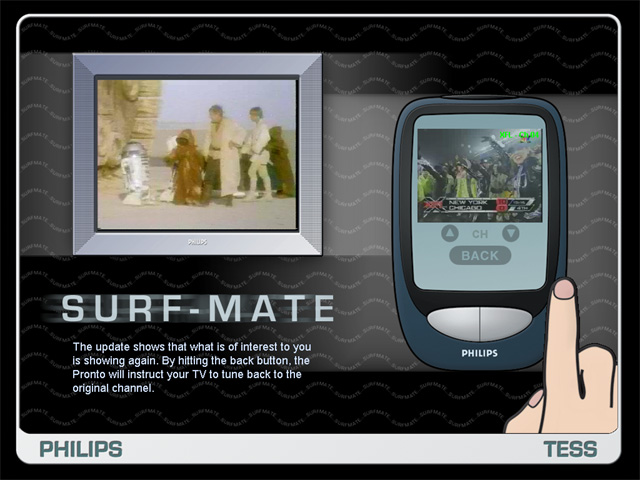 Surf-Mate simulates a handheld device capable of displaying streaming digital video, and illustrates the PDA surfing channels during a commercial break.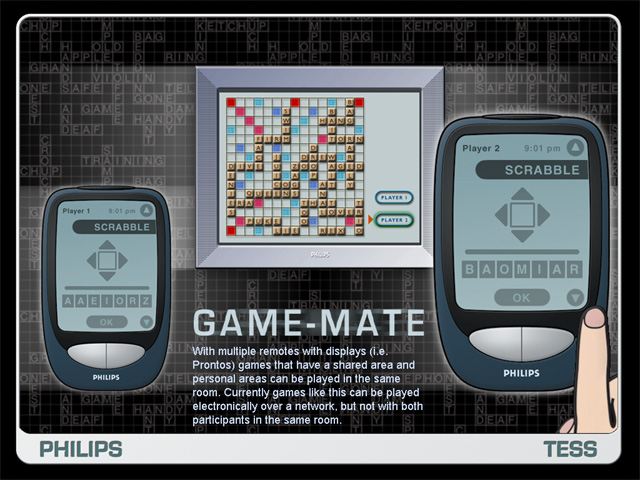 Game-Mate illustrates wo PDAs being used to play a game in conjunction with the TV set.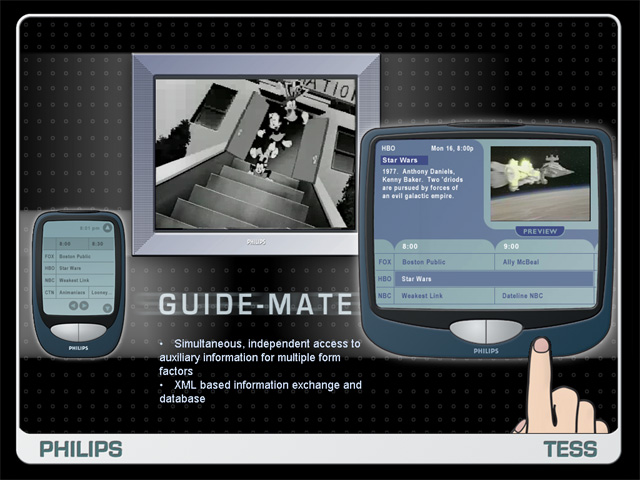 Guide-Mate depicts a tablet-sized device capable of displaying a feature-rich interactive Electronic Program Guide, including video previews.