Game Tracker Pro is a live data-driven application to display realtime game info and stats for NFL Football games in a rich, compelling, interactive fashion. I served lead developer and contributed to the design, architecture and full life cycle of development. Technologies used include Flash ActionScript 2, Flash Media Server, XML, XSL/XPath, JSP, Java/J2EE, Struts, Tiles, ANT, JBoss, CVS.
The Game Tracker Pro Main View showing live game state, a 3-D drive chart, and live chat.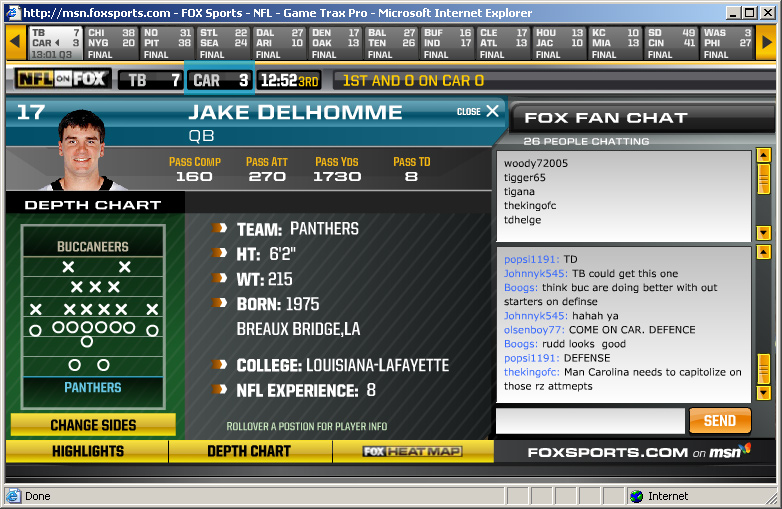 The Depth Chart lets users look at teams and players in detail.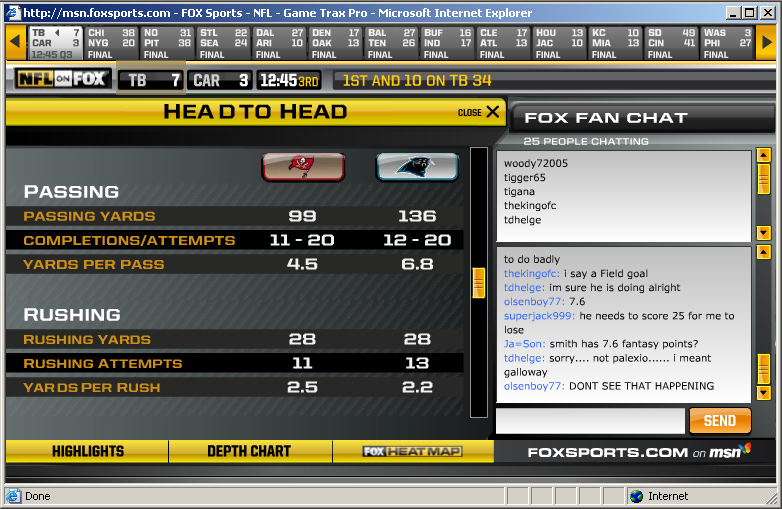 Head To Head shows how the teams stack up with live stats for the game in-progress.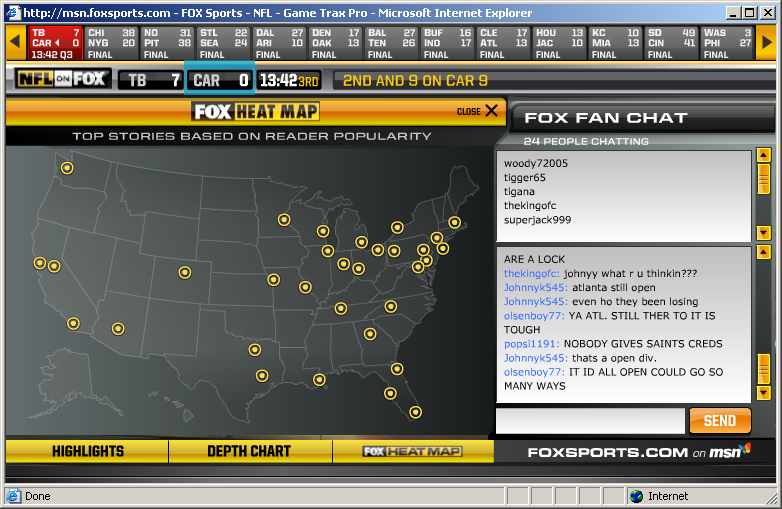 The Heat Map displays game-related content from FoxSports.com ranked by geographical region.